Vinyl Siding
Vinyl siding is where durability, style, and affordability intersect. Vinyl siding offers the greatest level of home protection at a wonderful value.
---
Why Vinyl Siding?
Durability
Our siding selection is made up of the more durable materials on the market, able to withstand nearly any weather condition. Additionally, our siding is waterproof and pest-resistant.
Long-Lasting
Thanks to its material makeup, vinyl siding is extremely resistant to warping, cracking, and damage caused by weather or insects.
Lasting Color
Unlike wood that needs repainting every few years, our durable siding options require very little maintenance when it comes to keeping colors vibrant.
Variety
Our selection of siding comes in an array of colors and textures that look great and allow you to choose exactly the right look for your home.

Storm-Resistant
Gain peace of mind with siding that stands up to fierce winds, hail, and heavy impact caused by stormy conditions. Our siding is crack- and dent-resistant, making it a great choice for protecting the exterior of your home.
About Vinyl Siding
Find the Look You've Been Looking For
We offer a wide variety of styles, textures, profiles, and colors of vinyl siding so you can choose exactly the right look for your home. Click below for a sampling of our vinyl siding offerings.
Relief Windows has your home covered.
Fascia and Soffit Replacement
Fascia and soffits are key construction elements—they cover the underside of your roof and window eaves and exterior porch ceilings. Along with siding installation, Relief Windows is able to replace your fascia and soffit.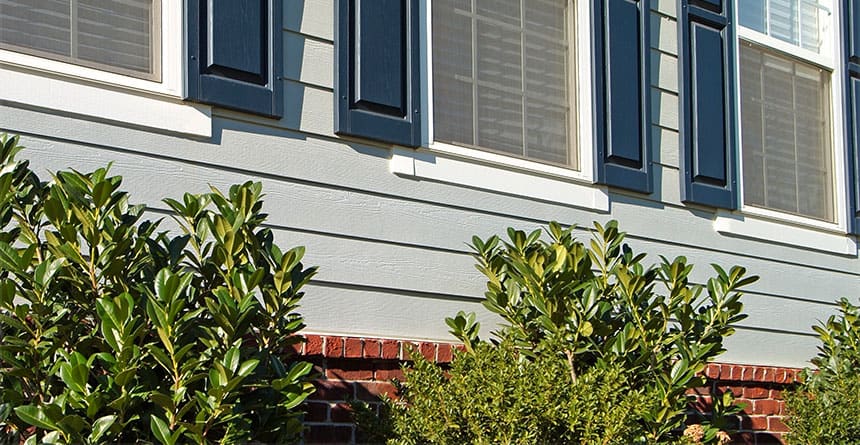 PROUDLY PROVIDING TOP-QUALITY WINDOWS, DOORS, AND SIDING IN LOUISIANA, TEXAS, AND MISSISSIPPI.
Let's schedule your free consultation.